Soul Reunion 1746.04.12*
Written By:
Razzle C.
(2012 Treasure Hunt) A mere turn after tragedy for parents, eyes meet eyes and soul meets soul a second time, bringing Summer a renewed hope for their tribe.
Posted: 09/10/12 [7 Comments]
---
Collections that include this story:
---
2012 TREASURE HUNT CLUE #10: I had black hair, and my eyes were ocean green. I died at age 474. Who am I? (Answer: Summer.)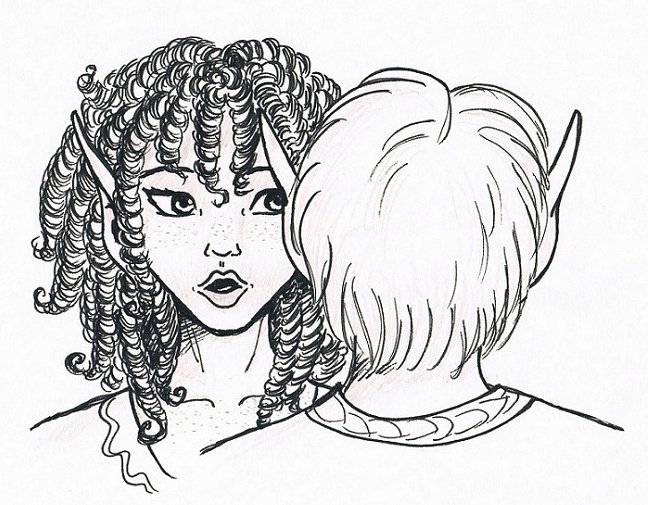 Illustration by Peggy B.



I look in your eyes
And into your heart
and again realize
Something with a start

We know each other
In the deepest way
I'll again be a mother?
I want to hear you say:

My soul-name! and tell me —
Things can grow to be all right again
Like after a fire, a new tree
But never the same as they were then.


Collections that include this story: