No Joke 2341.03.09*
Written By:
Razzle C.
(Trolls Story) (2012 Treasure Hunt) Even Stillpoint can appreciate some jokes -- but when it comes to safety matters, there's no humor to be found.
Posted: 09/06/12 [5 Comments]
---
Collections that include this story:
---
2012 TREASURE HUNT CLUE #6: I am organized, to the point where others become annoyed with me. I am focused, and don't really get the point of jokes. I am an excellent inventor - and 1st on the Tinkers' Seat. (Answer: Stillpoint)

(For other "Stories about Trolls", see the listing.)



I twist the screw into its place
Tighten to the head
Make sure it fits straight in its space
Or Trolls could end up dead

I may not always understand
Jokes that others tell
But I always keep a steady hand
What I build, I build well

Support beams to hold up the load
Carted 'cross the top
Structure must be strong like a toad
For it's quite a long drop

I make sure everything is right
No room for mistake
Every nut and screw must be tight
Built right for safety's sake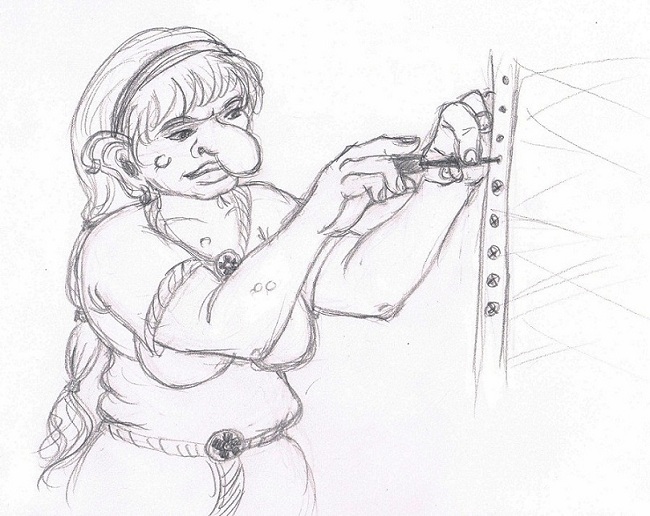 Illustration by Peggy B.
Collections that include this story: