Uncertain Future 2511.02.21*
Written By:
Razzle C.
(2012 March/April Fic Trade) While overseeing the preparations for Bluestone Cave, True Edge worries for his family and tribe's future.
Posted: 06/22/12 [8 Comments]
---
Collections that include this story:
---
(This poem takes place between "The Gathering Storm (Part 4) and Part 5, and is a part of the "Return of the Fierce Ones" storyline – see listing for related stories.)

We face an uncertain future
A danger we long feared
Now nothing seems quite sure
Now that old threat has again reappeared

Two unborn cubs, two mates
Close ones to worry for
What will be their fates?
The worst, I just won't settle for!

Daughter with cub her own —
Farscout, Brightwood, Blacksnake, watch enemies —
Four young ones barely grown —
Too few remaining home in our Dentrees —

Precious Healer, ready to fight —
Chief with much to lose —
Shapers helping prepare this site —
Lookouts posted in mere threes and twos —

Too much to think about!
So many to worry for
There's no time for doubt
I'll just do what I'm here for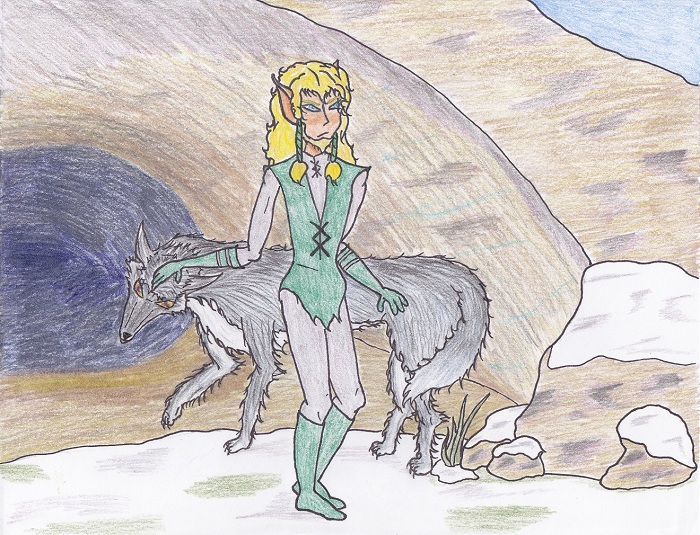 Illustration by Razzle C.
Collections that include this story: