Illustration for "Red Skies At Night" (2012 Treasure Hunt)


Rachel Vardys


Artist note: 2012 Treasure Hunt Clue #8: We three died in a raging spring flood. Who are we? (Answer: Sunlight, Tallow & Beesting (poem Red Skies At Night); alternative answer: Carver, Harmony & Riversong in RTH 1514)

This is an illustration for the poem "Red Skies at Night" (click to go to the poem).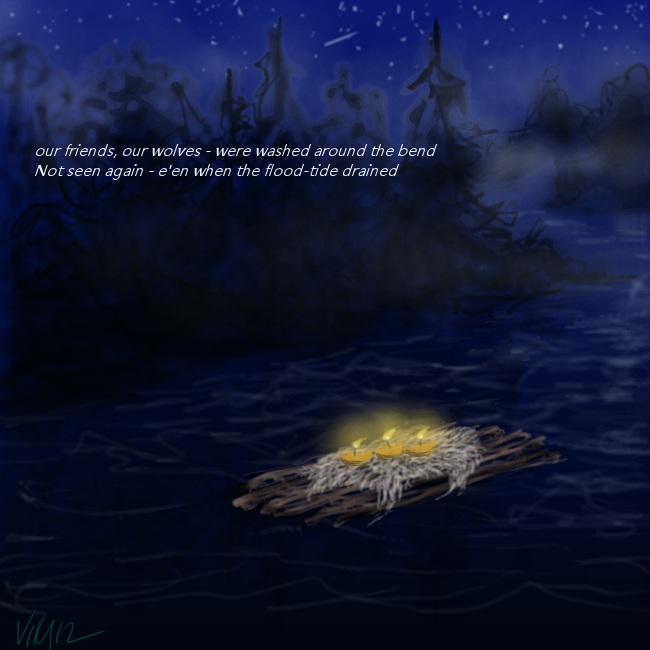 View/Add/Edit Comments
<< Previous Art

Next Art >>