Sawtooth Fish (illustration for "Watch Your Fingers") (2012 Treasure Hunt;)


Rachel Vardys


Artist note: TREASURE HUNT 2012 CLUE #1: My bones are generally used for toothpicks or threading needles. Watch out, though, if I'm around. I will strike, and my teeth are sharp. (Answer: Sawtooth (Pike))

This is an illustration for the story "Watch Your Fingers" (click to go to the story).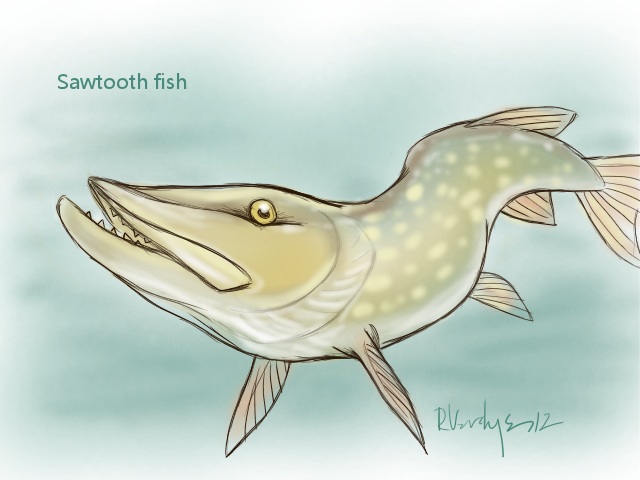 View/Add/Edit Comments
<< Previous Art

Next Art >>